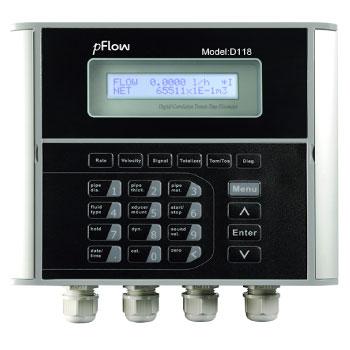 The Model D118i Ultrasonic Flowmeter is a state-of-the-artuniversal transit-time flowmeter designed using ARM COMA technology and low-voltage broadband pulse transmission.
While principally it was designed for clean liquid applications, the versatility of the D118i means it is tolerant of liquids with the small amounts of air bubbles or suspended solids found in most industrial environments.
Comparing with other traditional flow meters or ultrasonic flowmeter, it has distinctive features such as high precision, high reliability, high capability and low cost.
The D118i flowmeter also features other advantages like:
4.7" graphic LCDCNC machined enclosure with hardened aluminium

Unique technology for dynamic flow

PICOFLY

TF Card, 512 files can be stored (

time interval can be within 1 second)
Applications: Water / Sewage, Petroleum, Plant Irrigation, Chemcials, Cooling Water