A batch controller is used for measuring the accurate dispensment of liquids, gases, for a variety of industries, including: food and beverage production to chemical truck loading.
Our reliable and accurate batch controllers from Contrec range from the more simple 400 series that are ideal for IBC, drum filling and food recipe production, to the 515 series instruments that are suitable for more complex batch functions. The flexible hardware allows multiple channels and outputs to be configured, allowing applications such as Additive Injection, Ratio Blending, Temperature and Density corrected batching to be easily configured.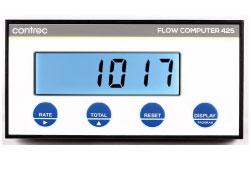 Contrec 424
Batch Controller
The 424 Batch Controller is suited to flow applications where precise measurement and control of batch quantities is required. Batch total, flow rate, accumulated total and preset value can all be displayed in engineering units on the large LCD display. Learn More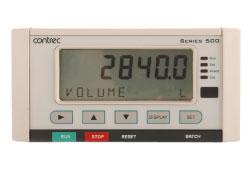 Contrec 505 Series
Batch Controllers
Frequency input Batch Controllers that have been tailored for Inputs from Volumetric Flow Meters and Mass Flow Meters. Can be used as single or dual stage batch controllers that are available in Analogue and Frequency Inputs.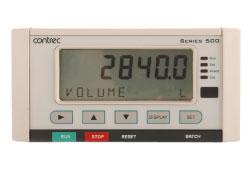 Contrec 515 Series
Batch Controller
The 515 [BS03 application] is a secure dual stage batch controller for reliable measurement of preset quantities using a mass frequency input. It can be set to accept a valid ID-Tag, before a batch can be commenced.